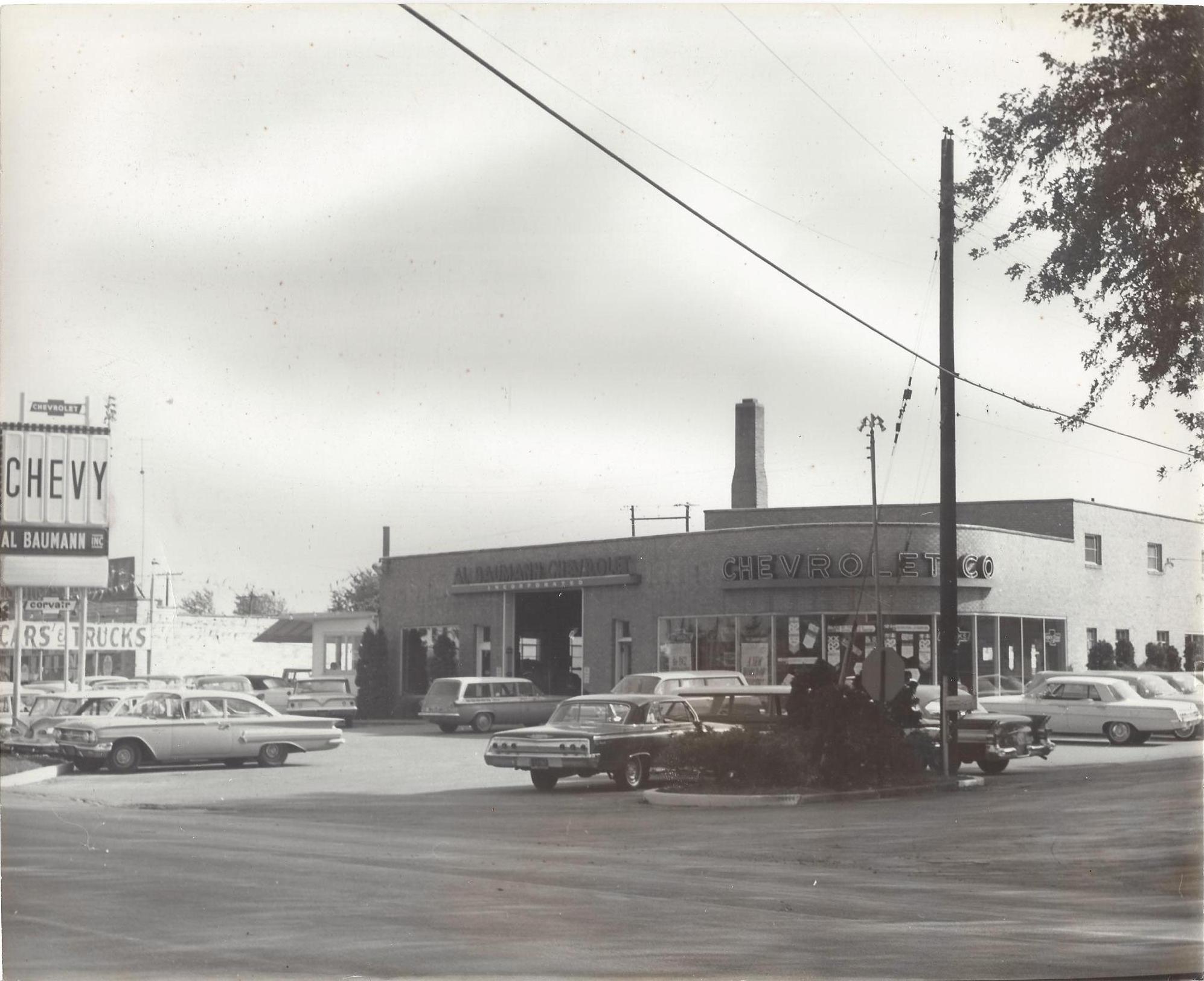 In an era of continuous change, we at the Baumann Auto Group would like to celebrate 67 years of successfully serving the community. Our tradition of trust began in 1956, when Al Baumann purchased Nieburger Chevrolet in Fremont, Ohio. Al started his automotive career in 1953, selling cars at a Pontiac-Cadillac dealership in Fremont, Ohio.  Al's hard work and integrity in his business dealings laid the foundation for success. His reputation grew over the years, not only among customers... but also among his employees, many of which stayed with the company for many years... resulting in long-lasting relationships and (most of all) friendships.
With that tradition of trust well-established, business boomed and led to the purchase of a Buick franchise in 1984 and a further expansion, in 1990, which was to include the Pontiac-Buick-GMC dealership in Tiffin, Ohio. In 2001, the Chrysler-Jeep-Dodge dealership in Fremont was acquired, followed by the Chevrolet-Cadillac-Buick-Pontiac dealership in Port Clinton, Ohio later that same year. The Baumann Auto Group is continuing to grow, in August 2006 the Chrysler-Jeep-Dodge dealership in Port Clinton was purchased. Partnered with that is our new state of the art building to house the Chrysler-Jeep-Dodge franchise in Port Clinton. Adding to the tradition of trust, in April 2012 we purchased Genoa Ford and Genoa Chevrolet in Genoa Ohio. On May 1, 2013 we acquired the Chevrolet franchise at our Tiffin location, it is now Baumann Chevrolet Buick GMC in Tiffin!  We have expanded, as of October 1, 2020, we have acquired Baumann Ford Oregon in Oregon Ohio!!
Buck is proud to continue his father's vision with the same tradition of trust and family atmosphere in the 8 dealerships that are in Fremont, Tiffin, Port Clinton, Genoa and Oregon. BAUMANN WON'T BE BEAT! We don't compromise honesty and ethics, we proudly employ high quality people... and we care about the people we serve... which is YOU, our loyal customer.
The Baumann Auto Group has an exceptional sales and service team. So not only can you purchase your new vehicle from Baumann's, but we'll keep it running smoothly with continued service maintenance. If you should have an unfortunate accident, our 2 body shop locations in Fremont & Oregon are well-known "direct repair" facilities for numerous insurance companies, performing collision repairs on all makes and models. Remember "you do have a choice in where your vehicle gets repaired."
Thanks to Al and his vision, our reputation continues to grow with our Sales, Service, Body Shop and Parts departments being "second to none." Come in today and become part of the Baumann Family.